Boarder Run
We realized last week that our 90 day tourist VISA's had expired. The penalty is only $2 per day, but with a family of 4, that can start adding up quickly. We decided the best thing to do was to go early on Monday morning and get Azalea to school a little late. Sunday was Mother's Day, so I didn't want to go over the weekend.
We left the house around 6:20am on Monday. The kids usually wake up around 5:30am anyway, so it wasn't like we were getting up early to go. We were ready to pay the penalty with extra cash and photo copies of passports and stamped slip.
We parked the car in a dirt lot close to the boarder where we weren't harassed to pay for someone to "watch" our car. In the past I haven't had much luck with these people.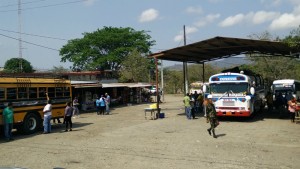 I usually come back to find someone else is "watching" my car and that person wanting to get paid a disproportionate amount to their services. I also find parking closer to the boarder there are less people pestering you to hire them to fill out the paper work and walk you through the process.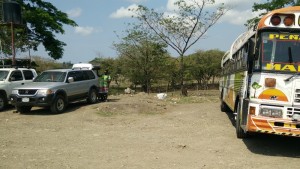 These men also have been known to demand a $40 tip after services rendered. I did use them once when it was just me & the kids. I paid them the equivalent of $4 and was yelled at while shuffling my kids in my car.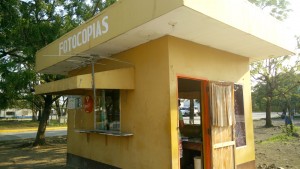 Once at the counter we were quickly told that the copies we made were incorrect and were pointed to a building where we could pay to have correct copies made.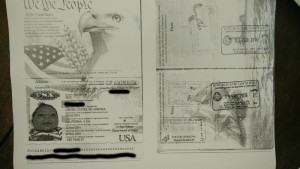 This was surprisingly easy and we were soon able to reenter.
After the long walk in between the two countries or what most call "no man's land" we finally reached Costa Rica's customs.
A quick walk back to our car and then to drop Azalea off at school at 10:00am!