I'm not travel agent, but after 2 years of living in San Juan del Sur, Nicaragua I've had my fair share of friends and family come visit. My husband and I blundered the itineraries of the first couple visitors by planning extraordinary adventures for them to conquer while on their 1 week vacation away from grind of North America. Turns out, people go on vacation to mostly relax! Lesson learned, we now have perfected the best course of action to crush Nicaragua from an San Juan del Sur base.
Day 1: Take in paradise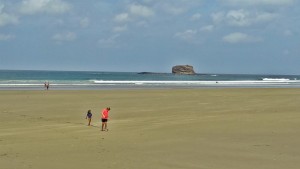 We've learned that when coming to San Juan del Sur, what everyone really wants to see is a beautiful beach. The most beautiful beach, maybe in all of Nicaragua is arguably, Playa Hermosa. For a $3 entrance fee, this beach comes with palapas equipped with hammocks and tables & chairs, bathrooms, fresh water showers, surfboard or boogie board rentals, spa services, horseback riding, and of course a restaurant and bar. It's easy to spend the day on this massive white sandy beach and soak in the tranquility you came for.
For Dinner we usually opt for something more lively and take our visitors to the only brewery in town, Cerveceria. Here you can sip on strong beer, order from a American-Style menu, and listen to live music.
Day 2: Enjoy town
San Juan del Sur has a lot of offer and it's nice to devote a whole day to enjoying downtown. For Breakfast we like to take our friends to our favorite spot, El Gato Negro. The house roasted Nicaraguan coffee always hits the spot. It's easy to get lost in the mouth watering food descriptions, but you really can't go wrong with what you order.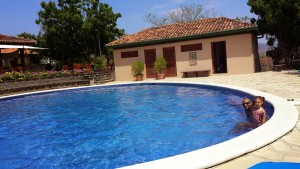 After breakfast a stroll on the bay or walk around the shops is a good way to work off your meal. This day is all about leisure and spontaneity, so do what you want. If shopping is what you crave, do it! If having a cocktail excites you, go for it!
We love Villas de Palermo pool & restaurant, so if our visitors are not staying someplace with a pool or feel like going out, then this is the first place we suggest. The food is good, so it's a great place to soak up some sun and enjoy some lunch with an ocean view.
Happy Hour is a big part of our life and our new favorite spot is The Beach House. Sunsets are always spectacular in San Juan del Sur and this nautical-inspired restaurant is the perfect place to end the day.
Day 3: Get some culture – Granada
Start your day early and grab a quesillo for breakfast on the way, just outside of Catrina. Quesillos are a corn tortilla wrapped around a soft white cheese with cream. If you want, they will add an onion & vinegar based chili. You eat them by ripping a hole in the plastic sandwich bag and chewing pieces out of it, so it's a great food for on-the-go.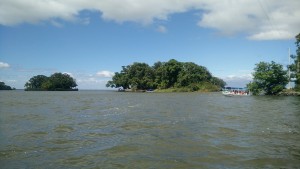 First stop is Isletas de Granada. Drive East through town until you reach the lake, then South until you come to where all the boat tours leave from. There's a restaurant connected to the boat dock, so if you're interested in a full meal or a drink before or after your ride, they've got you covered.  An hour boat ride through the Islets should be no more than $20 for the whole boat. They take you around the small, individually owned islands while you admire the homes. Last stop before you return is Monkey Island where they feed a few bananas to the inhabitants and then you weave your way through the other side of the islands. There's longer tours where you stop at an island restaurant, but I've only done the hour long.
Depending on your mood, Granada has a lot to offer. Horse & buggy tour around the town, tour of the cathedral, Chocolate Museum, A butterfly sanctuary, hanging in the park, or just leisurely strolling through town, stopping in on whatever you fancy.
Our favorite place for lunch The Garden Cafe, not only because it has delicious food, but because they devote 2 whole rooms to the workmanship of local craftspeople and non profits.
We usually head home before dinner because we don't enjoy driving at night out of town. If you do stay for dinner, Restaurante El Zaguan is a great choice. If you're too tired to go out or cook, Don Monchis Pizzeria delivers all over San Juan del Sur.
Day 4: Action thriller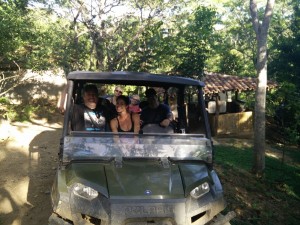 Start with a delicious culture experience at the Mercado in town. There are 4 different restaurants to choose from. All are good, so choose the one that has seats available.
Zip Lining, or Canopy Tour as they call it in Central America, if fun and relatively cheap in Nicaragua. Parque de Adventura is our favorite to take visitors because the Polaris ride up the narrow trail is an experience of its own. Once at the top there is a huge platform where you can buy a sandwich and drinks and take in the massive views. There is also a little park for the kids and an iguana sanctuary.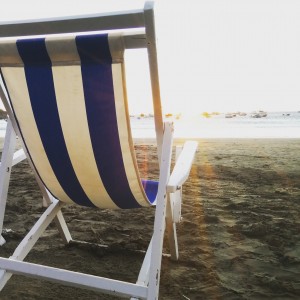 For happy hour, get to the beach between 4pm & 6pm and go to El Timon for $1 appetizers. This place gets over priced outside of happy hour, so walk over to G&G Gourmet for an outstanding meal at affordable prices.
Day 5: Volcano Day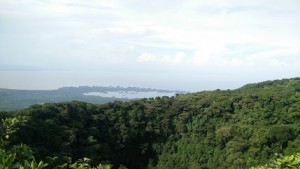 Get a breakfast bagel to-go from Dale Pues and start at Mombacho Volcano where you can take a tour to the top and walk the perimeter or do the coffee tour. The views from here are out of a fairyland, so prepare yourself to be astonished.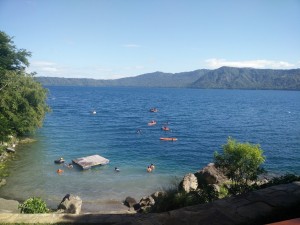 Get to Laguna de Apoyo no later than lunch time. All the resorts there charge about $6 to use their facility for the day. They seem to all have kayaks, floating docks, SUP boards, and restaurant with servers. We usually go to Laguna Beach Club, but we hear Monkey Hut and Paradiso Hostel are great as well. Relax, swim, and enjoy the spectacular view of an imploded volcano.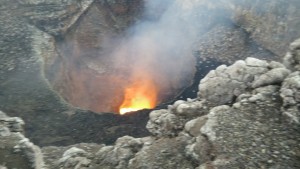 Give yourself at least an hour travel time to get to Volcano Masaya by 5pm. There might be a wait, but you'll be one of first groups for the night tour and be able to watch the sunset over the active, glowing volcano.
Day 6: Hermosa again
It's your last day before back to the grind, so why not enjoy a relaxing day on the beach again. Start with a smoothie, or maybe a piña colada and chill. For dinner, the new mediterranean restaurant, Jicaro Garden is a great way to end your vacation. Leave full, happy, and relaxed.

There's so much to do in Nicaragua beyond what is reachable in a few hours from San Juan del Sur, but most of our friends & family don't have the ability to take more than a week away. You are still able to get a taste of what Nicaragua has to offer without having to explore the whole country. This itinerary has been tried and true with just enough relaxation, culture, and action to keep you talking about Nicaragua for years to come.