Last year we missed the local rodeo, so this year I wanted to make sure we went. I had heard the bulls were treated poorly, but when traveling, I like to experience the culture's traditions, so I went, despite the pit in my stomach.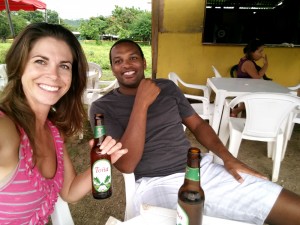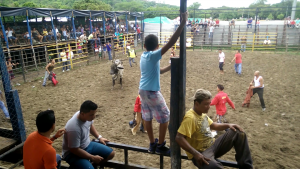 Besides the empty beer cans being tossed at the bulls and the small holding area where I'm sure the bulls were less than happy to be squeezed in with each other, the mistreatment of the animals was not that bad…on the day we went.
Here are  a couple videos from that day.